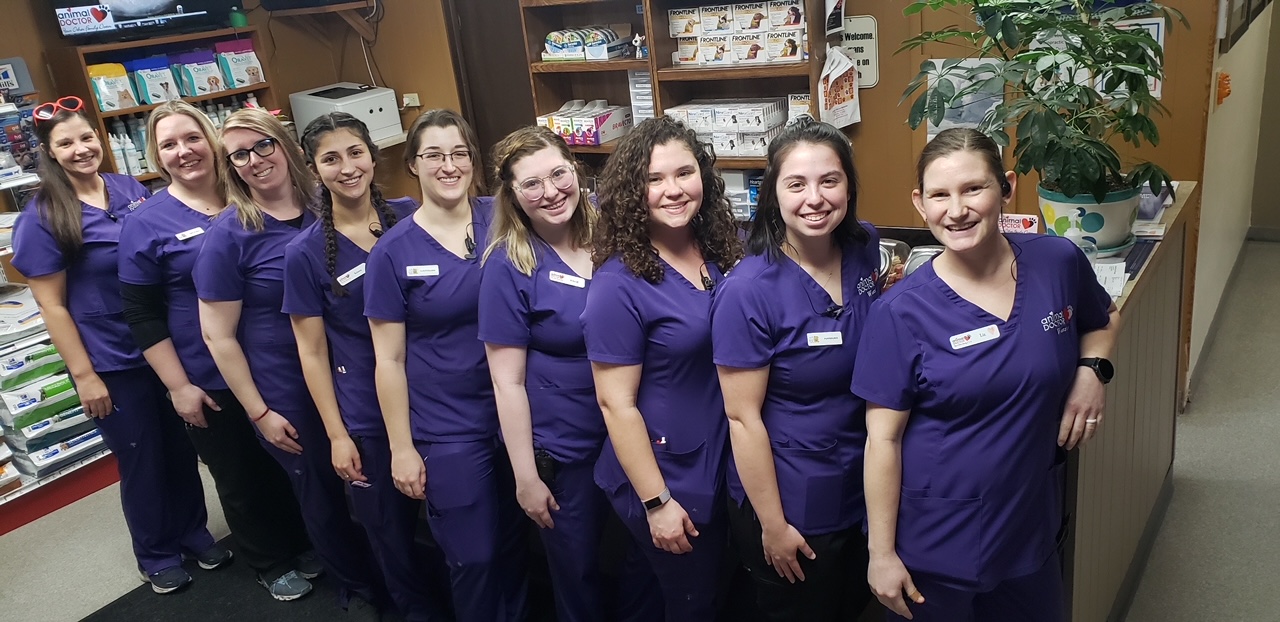 Your Visit to Animal Doctor Westside
---
Superior care with excellent service is our focus. Our care is tailored to provide a health care plan to fit you and your pet's specific needs. We strive to make you feel confident in your pet's care. Our facility is well-equipped with a full-service hospital offering the most progressive treatments for your companion animals. Animal Doctor has state of the art medical and surgical equipment and years of knowledge and experience.

Scheduling an appointment at Animal Doctor can be done from the convenience of your own home. To schedule online, CLICK HERE. To better assist our clients and patients what to expect during their visit, click through the tabs below:

Due to COVID, our visit procedures have changed. For all grooming appointments and/or medication refills, you may enter the facility without calling. All others, please CALL before entering the facility. We also ask that everyone wear a mask upon entering the facility and do not come in if you are ill. Please review the new appointment procedures below.
Before your appointment we will do everything we can to make our check-in process easy for you. Prior to your appointment, our staff will email you links to the welcome sheet, pre-visit Fear Free questionnaire, and an appointment questionnaire. By filling out our welcome sheet, Fear Free questionnaire and appointment questionnaire online, you will be skipping the paperwork process and allowing us to fetch your pet's medical records on your behalf. Not only will our online system allow quicker appointments but it also supports our paperless medical records system! To fill out our welcome sheet completely online CLICK HERE!
After becoming a customer with us, you will receive access to our pet portal. Our pet portal includes a mobile app or access through your web browser. You will receive a welcome email from us that includes a link to download our app and create a password. In our pet portal, you will be able to request prescription refills, check your pet's upcoming due dates, view previous appointments, book future appointments, add additional pets, and check your pet's medical records.