---
Our Mission
High quality veterinarian care and compassion for your pet
Animal doctor veterinary services including the following:
Annual examinations
Vaccinations for cats and dogs
Heartworm and tick disease testing
Heartworm and Flea / Tick prevention
Fecal testing
Deworming
Senior testing (pets 7 years and older)
Microchip implantation
Nail trims
Anal gland expressions
In-House Diagnostic Testing
Digital radiography (X-rays)
Digital dental radiography
Ultrasound imaging
In-house blood testing
Urine testing
Cytologies
Fecal testing
Spaying and neutering (cats and dogs)
Dewclaw removals (dogs)
Declaws (cats)
Mass removals
Hernia repairs
Dental cleaning and extractions with digital dental radiographs
Biopsies and mass removals
Suturing wounds
Gastrointenstinal surgeries
Bladder stone removal
Ear hematoma repair
Other major and minor surgical procedures
Our team at Animal Doctor will make your pet's well-being our top priority. During surgery and dental procedures, your pet's vital signs and depth of anesthesia are continuously monitored by a trained technician and the veterinarian performing the surgery while using state of the art equipment. Click below to learn more!
Sick and Injured Pet Care
We have the ability to treat a variety of illnesses that occur in dogs and cats with hospitalization or out-patient care depending on the severity of the illness, including:
Diarrhea and vomiting
Urinary tract infections
Ear and skin infections
Constipation
Traumatic injuries
Seizures
Kidney failure
Liver disease
Diabetes
Lameness
Allergy consultations
Professional grooming five days per week
Cat and dog boarding in a climate controlled, clean, modern facility
Geriatric care
Chiropractic adjustments
Euthanasias
Cremations
Chronic pain care
Allergy testing
Heartgard Plus
Interceptor Plus
Nexgard
Nexgard Plus
Nexgard Combo
Bravecto for dogs
Revolution Plus for cats
Seresto collars for dogs and cats
Oravet Dental Chews
Hill's Science Diet and Prescription Diet nutritional products
Royal Canin nutritional products
Toys, treats, collars and leashes, and other pet supplies
Engraved pet tags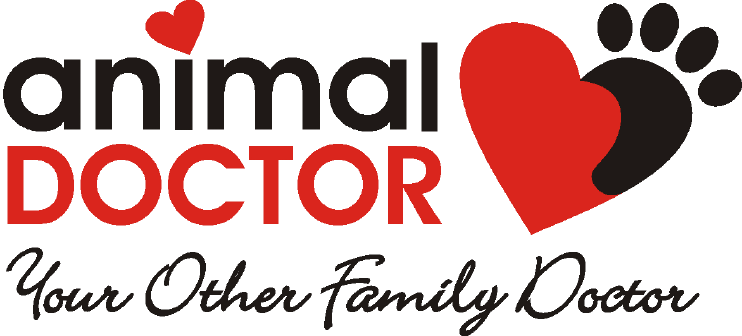 * Animal Doctor Veterinary Services and products may vary by location. Call us for more information! *